April 16, 2014
By Steve Bohnel
@SteveSportsGuy1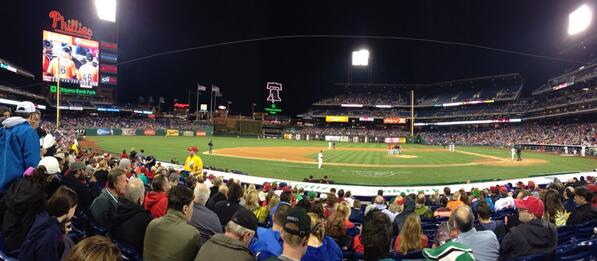 Braves shortstop Andrelton Simmons had just smacked a hanging slider from Phils reliever B.J. Rosenberg into the left field bleachers at Citizens Bank Park. Droves of fans departed from their seats with the score now 5-1 in favor of Atlanta in the eighth inning.
Not that it was exactly a sell-out crowd in the first place. The attendance at the Bank on April 14 was 26,516—far short of the full capacity of nearly 44,000.
This isn't a new thing that has been happening just this year. Ever since 2010, when season attendance peaked at an all-time high at
3,777,322
, the Phillies have seen a decline in the category, dropping down to 3,012,403 in 2013.
Read more »