August 9, 2013
By Nick Tricome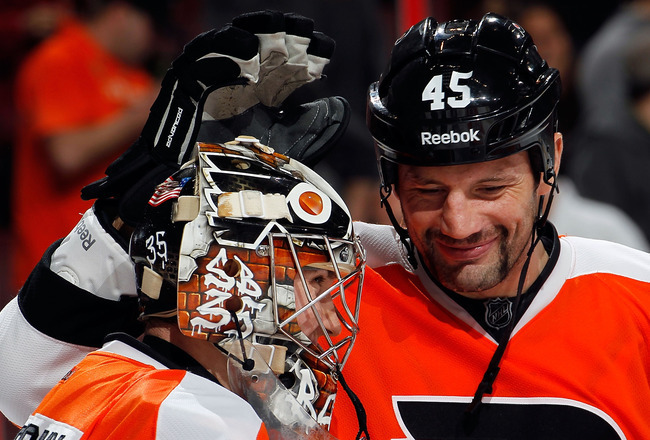 Jody Shelley is calling it a career.
The 37-year old enforcer is hanging up his skates and will be joining one of his former teams in the Columbus Blue Jackets as a broadcaster.
Shelly has been in the NHL for the past 14 years and ironically enough, his playing career ended closely to the same way it started.
Shelley played his first game for the Blue Jackets in the 2000-01 season. It was the only NHL game he played in for that year.
Fast forward to the lockout-shortened 2013 season, when Shelley played only one game for the Flyers, while Zac Rinaldo took over the team's enforcer role.
Shelley has played for Columbus, the San Jose Sharks and the New York Rangers, before arriving in Philadelphia in 2010.
Shelley played 89 games for the Flyers from 2010-2013, racking up 191 penalty minutes. He also scored two goals in the 2010-11 campaign.
For his entire career, Shelley has played in 627 NHL games, tallying 1,538 penalty minutes. He scored 18 goals and 36 assists to total 54 points for his career.
Shelley took to Twitter to thank his former teams and the fans after announcing his retirement.
I'm proud to have played for @NHLFlyers, @NYRangers, @SanJoseSharks & @BlueJacketsNHL THANK YOU fans for all the support & well wishes.
— jody shelley (@shelleyhawk45) August 9, 2013
(
Image from Bleacher Report)